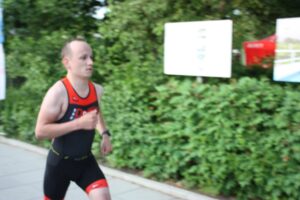 Hey, you! Welcome on the website of Maikel van Leeuwen
You're always welcome to drop me a message, although I would highly appreciate it that you'll do this GPG/PGP encrypted. I'm currently reading my e-mails also on my smart phone and tablet and consider the security broken.
My GPG key can be downloaded here and can be verified @ keybase.io
The GPG Fingerprint is "5331 7341 B89D ECE7 3B44 EFA2 F18E CE76 4011 758E"
About me
I have been working as a nurse for about twelve years. I worked on daily basis with people that suffered from dementia, schizophrenia, different kind of addictions and much more. On a voluntary base I have been a first aid medic (a.k.a. street medics) during international organized demonstrations, like many G8/Euro Summits.
In 2014 I made a bold career move and started working as an IT engineer, although from the age of 15 I had a obsession with open source software. My first Linux box was an i386 and happily running Slackware (if I did not screw it up to badly 😉 ). From that age I also became political active. Soon I learned that I had a hunger to talk about the ethical implications of technology. Fast forward this 12 years later and I'm helping in my free time grassroots activists, NGO's and sometimes journalists about proper opsec, deploy their digital infrastructure or give away free consults. We created a foundation for this called The Contrast Network.
My technical interest
Encryption in general
Openvpn
Ansible
Jenkins
IDS/NIDS, like Snort and Ossec
Centralized logging/making centralized audit trails
SElinux
X.509 protocol
Linux distributions in the Red Hat ecosystem
Offline opsec
KVM
and much more….
Sporting interest
I like to do endurance sports and alpine climbing.