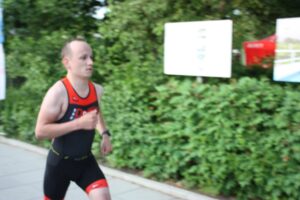 Hey, you! Welcome on the website of Maikel van Leeuwen
You're always welcome to drop me a message, although I would highly appreciate it that you'll do this GPG/PGP encrypted. I'm currently reading my e-mails also on my smart phone and tablet and consider the security broken.
My GPG key can be downloaded here and can be verified @ keybase.io
The GPG Fingerprint is "5331 7341 B89D ECE7 3B44 EFA2 F18E CE76 4011 758E"
About me
I have been working as a nurse for about twelve years. I worked on a daily basis with people that suffered from dementia, schizophrenia, different kind of addictions and much more.
In 2014 I made a career move and started working as an IT engineer, although from the age of 15 I had a obsession with open source software. My first Linux box was an i386 and happily running Slackware (if I did not screw it up to badly 😉 ).
Sporting interest
I like to do endurance sports and alpine climbing.