Last edit: 2019-11-23

Stadia had a tough launch 3 days ago. Many promises where broken and the launch wasn't really launch. Most of the people did not receive their codes to start using Stadia or their controler was not delivered on time. No wonder people where a bit upset, however I think this comes with the territory of launching a new platform or technology as has not seen before.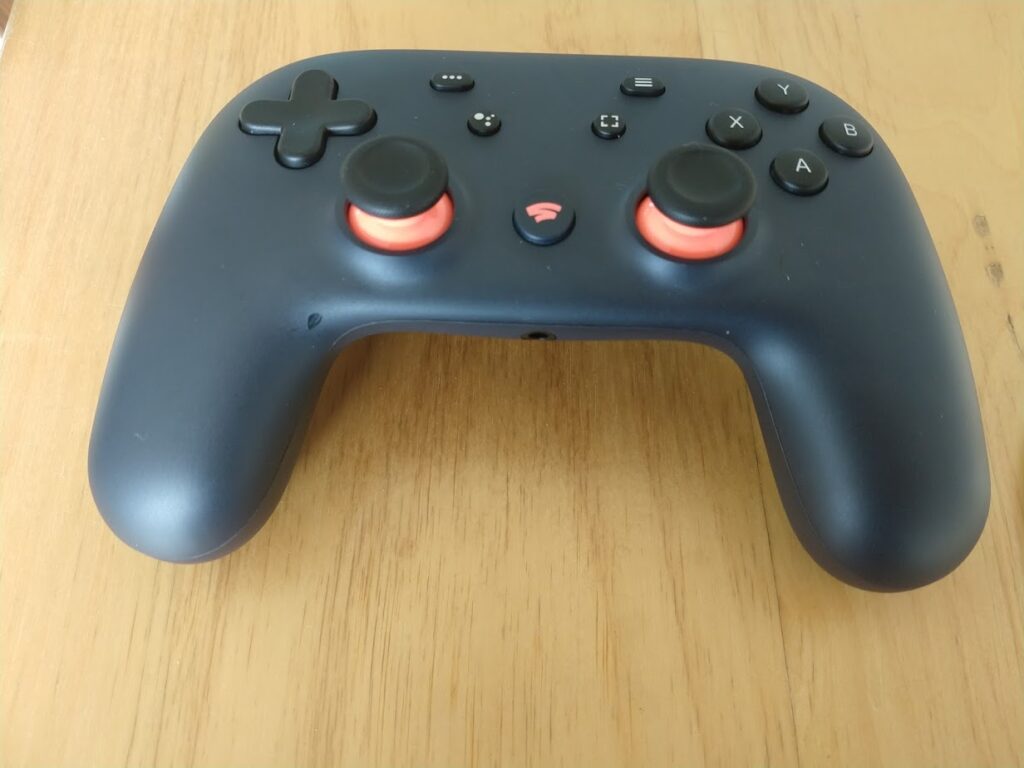 Skipping the ranting about all that. I received my package on Friday afternoon and Friday evening I received the code.
On the moment there are two games available for free: Destiny 2 and some kind of Mortal Combat look-alike. If you're not into fighting games like Mortal Combat there's only one game to be played for free: Destiny 2. 'Free' is a little bit opportunistic since I needed to invest € 129, – for the controller and the Chromecast. Truth to be told this has always been part of a launch and it did not matter if you bought a Playstation or a Xbox, although they offered more games from the beginning (or had some big titles in coming).
Disclaimer: My gaming experience is little to nothing. I never invested in a gaming rig, because I simply do not have the time. Apart from Factorio, but that game was like heroine and that kind of got me spooked…
Hands on experience
First evening
Total fail. The Destiny 2 servers where down. Maybe the many new players nuked the servers of Bungy or maybe not. Does not matter: Could not play
Saturday 23 November (the first real gaming experience)
Turning on the controller and 5 seconds later I was playing the opening of Destiny 2. I played around for like three hours. During those three hours I did not experienced any lag or server hick-ups. I was seriously impressed what kind of feat Google pulled here. Even during huge (and this game is a massively multiplayer online game) 25 people+ combat situations I never noticed this was streamed.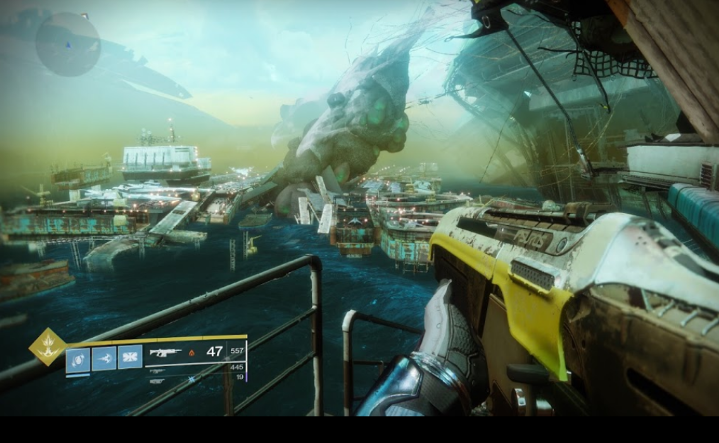 My reasons to get Stadia
During spring and summer I'll be doing other things and I guess I would not find any time to play games. Buying an expensive gaming rig would be a waste of money. I don't know what happens with my saved games or games like Destiny 2 once I revoke my Stadia Pro subscription, but I will find this out in the spring.
My doubts
I'm kind of weary of having another streaming subscription, because I will own nothing apart from a dead controller. Another thing as many other people already wrote: Google has a track record killing her darlings without any to little notice. However for € 129,- I'm sure I can play this autumn and winter.
My serious rejections although I caved in
Another product of an evil company that has zero respect for my privacy. Do want to be a customer of them?
For the privileged
Although more and more countries starting have no data caps this is still a problem for many people. In the end I'm aware that this device and service can only be fitting for the privileged. The founder's edition was a big gamble any way.
Conclusion
Yes, the € 129,- was a big amount to test stuff out. It felt kind of wrong, but as an IT engineer I could not restrain myself to play around with cutting edge technology. I can imagine that hardcore gamers got disappointed because many titles and especially Destination 2 is already out for a long time. I'm quite happy with it now and I'm curious how Stadia will develop in the near future. Liked it? If I'm online you can hit me up. My nickname is PointlessChip.